The following is a list useful links that I have compiled. If you wish to be added to this list, please send me an e-mail with Sound Surgery linked to your site!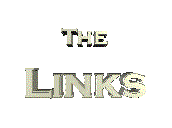 check out tunes from Dr Prozak by clicking link below


DJ Dr Prozak (Bookings etc)
Sound Surgery Merchandise on-line !
vitaminc/soundsurgery
Sound Surgery Techno

Nu-Skool Info I think this is a new site, very cool upto date info on our fav type of music.....
The Bassment (monthly breakbeat night) The Bassment © is a new monthly night at Bar A (Bedford), a night of soulfull House, Future funk breaks and a lashing of latin funk and hip hop upstairs...DJ's Raoul French (Homelands)- Paul Quinton (Ministry) - Dr Prozak (Sound Surgery)http://clix.to/thebassment ...Free b4 10.30





Your Release.com
Breaksworld - The last stop in Breakbeats
Beatzbase.com
Scratchtraxx Web Site (US Djs)
Nu-SkoolBreaks - UK's top Breakbeat site www.3cellrecords.com - (USA)Breaks Label
www.inthemix1.com - (USA) Dance Radio
www.sokillmerecords.com - (UK) Chillfunk label

Nubreaks - More Breaks... More Beatz!






Drop Da Beat!